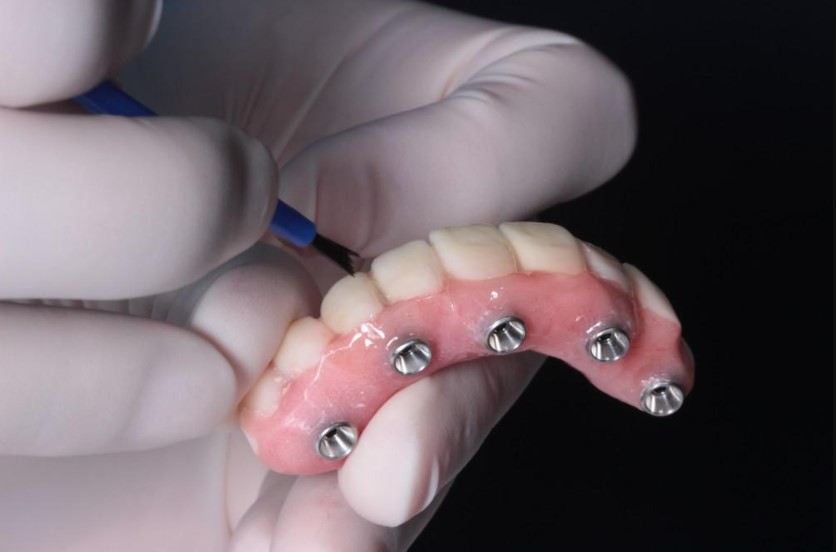 Missing teeth can ruin your appearance and interfere with your oral health. It can become challenging to talk freely and eat well. Dentists always recommend replacing a missing tooth or teeth to avoid such issues. When you have missing teeth on the same arch, it is possible to get implants to restore your beautiful smile and improve your dental health. All-on-4 dental implants are the best and most effective choice compared to other solutions. Unfortunately, many people miss this permanent solution because they know little about All-on-4 implants. 
All-on-4 dental implants apply when you have missing teeth on the same arch. The procedure involves embedding four titanium implants strategically on the jawbone. It is a surgical procedure that may take around two hours based on various things. It is the most effective solution for replacing missing teeth on the same arch and eliminating invasive procedures like bone grafts. If you wish to know how to get more All on 4 information – try dentists' websites like this. The following are four things you may not know about All-on-4 dental implants. 
You Can Eat Food You Could Not Eat Before
If your teeth are missing or have deteriorated, chewing foods like grains, meat, nuts, and nuts can be difficult. In fact, when you get a treatment like dentures, the dentist may advise you to avoid hard foods like these and others like apples and candy. The best thing about All-on-4 dental implants is that you can eat anything. Once they have healed, you can chew all kinds of foods, including the hard ones, without worrying about damaging or staining the teeth. They work the same as your natural teeth, so you don't have to keep off certain foods after the surgery. 
All-on-4 Dental Implants Are Very Easy to Clean and Maintain
These dental implants are made from acrylic, porcelain, and zirconia. These materials are not only stain-resistant but also easy to clean. Unlike other solutions where you need to use a sticky adhesive, all you need to do with All-on-4 dental implants is to brush as you do with natural teeth. As long as you care for oral health, you don't need to worry about cavities around the surrounding teeth. 
They Are the Most Effective Solution 
Another thing you may not know about All-on-4 dental implants is that they are the most effective solution to missing teeth. Some treatments, like dentures, require replacement after some time. Others require you to remove and clean them after eating. They may become loose and shift, causing various issues. All-on-4 dental implants are the best because they are fixed permanently on the jawbone, meaning they cannot shift, loosen or require replacement. The marketing of dental implants is more content-focussed than ever, so dentists focus on educating you about these types of implants to ensure you know them better and make the right choice.
All-on-4 Implants Enhance Your Smile and Self-Esteem  
Your face and mouth greatly contribute to your facial appearance and smile. Many don't know that these implants don't make it worse. They enhance your smile by improving the look of your teeth. This, in turn, helps restore your confidence and self-esteem.
Key Takeaways
There are many solutions to replacing missing teeth. However, All-on-4 dental implants are the most effective one. Educate yourself more about it and find the best dentist to replace the missing teeth and bring back the glorious smile. 
Related Posts