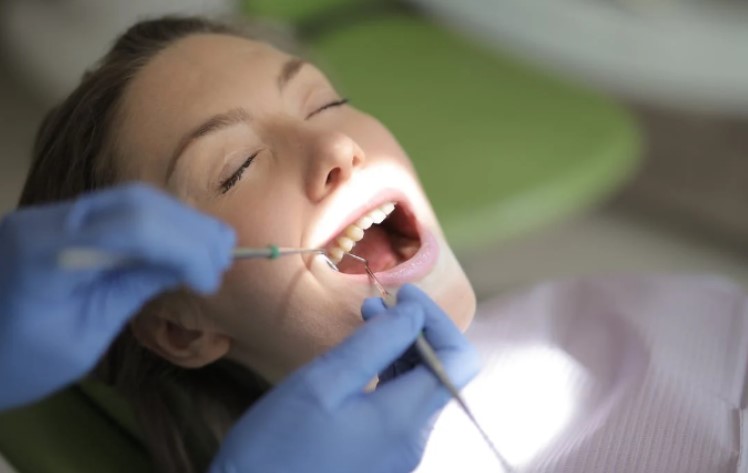 Dental implants have become more and more popular as our knowledge about them improves, but there are still plenty of people who aren't familiar with this viable alternative to dentures. They may even believe that they're one and the same, when in fact they couldn't be more different. If you're thinking about getting Sydney dental implants but aren't sure whether it's right for you, this guide on dental implants vs. dentures will help you learn more about both options so you can make an informed decision on what teeth replacement option is best for you.
What Are Dental Implants? 
Dental implants are artificial teeth that are surgically implanted into the jawbone and act as anchors, securing a prosthetic tooth or other dental device in place to replace missing teeth or support dentures. They can be made of titanium, zirconium, or ceramic materials and look natural when they are integrated into your mouth.
What Are Dentures? 
Dentures are false teeth that fit over the gums and provide a lifelike appearance. But what are dentures and how do they work, exactly? There are two main types of dentures – full dentures and partial denture. Full dentures replace all of your natural teeth, while partial denture replaces only a few teeth on either side of your jawbone.
Why Choose Dental Implants Over Dentures? 
Dental Implants Are a Permanent Solution
Dental implants can give you a permanent solution to your teeth replacement needs and prevent many potential health risks associated with other options, such as dentures or false teeth. Cheap dental implants Sydney are anchored into the jawbone and provide stability that dentures or false teeth cannot offer, which means they will not slip around in your mouth or cause discomfort when speaking and eating.
Dental Implants Look and Feel like Natural Teeth
When you choose a dental implant, there's no need to worry about the appearance of your teeth or the way they feel in your mouth. Dental implants look and feel just like natural teeth. And because they're anchored securely in place, it means that you'll be able to chew on both sides of your mouth without feeling any problems with stability.
Dental Implants Are Easier To Care For Than Dentures
Although dentures are a popular teeth replacement option, they often require more care and maintenance than dental implants do. Dentures must be removed during sleep, whereas dental implants will stay in place. And because dental implants are fixed to the jawbone, they're able to provide stability that dentures simply can't match!
Dental Implants Can Last a Lifetime with Proper Care
Dental implants are a tooth replacement option that can last a lifetime with proper care. These implants are inserted into the jaw and then connected to an artificial tooth that replaces the one being lost. This option can be a better choice than dentures in many cases because they require less maintenance, they're more stable, and they tend to feel more natural in your mouth than dentures do.
Dental Implants Have High Success Rate 
There are many benefits to choosing dental implants over other teeth replacement options and one of the main reasons is their high success rate. Dental implants have a 98% success rate which means that there's a very low risk of rejection or failure and if anything does go wrong, it can be fixed without much fuss. Plus, they don't rely on the jawbone like dentures do so they can withstand more force which makes them more durable than dentures which can break easily and need to be replaced every few years.
It's a common misconception that dental implants are the most expensive teeth replacement option on the market. In reality, the dental implants cost Sydney vary from patient to patient based on their specific situation and depending on the implant type and implant location(s). For more information about how you can maximise your insurance benefits or if you're interested in exploring dental implants as an option, talk with your dentist regarding your needs and goals.
Related Posts